You have reached the website of writer and speaker Robyn Mulder, in Allison, Iowa. This web site is devoted to helping mothers of all ages, but especially those who have young children. Moms with preschool age children face challenges and situations which can be very frustrating at this point in life. I especially want to support and encourage mothers who are going through a great deal of anger toward their children. I went through a time like that when my oldest daughter was about 2 years old. You can read more about it on the page with My Life Story and in some of my articles.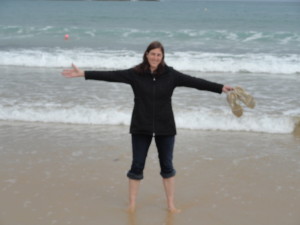 Many of my articles explore how our faith affects our parenting, marriage, and our emotional health. I also cover these topics on my blog at robynmulder.blogspot.com I encourage you to head over there and check it out! 
I want to make a couple of things clear before you begin exploring this site. First of all, I am not a trained counselor. I am just a mom who wants to help other moms by sharing my thoughts here and by pointing you to helpful links and resources. Please do not hesitate to seek professional help if you know that you cannot control your anger and you are abusing your children, physically or emotionally. I can empathize with the anger you feel toward your children at times, but I cannot sympathize with you when you continue to act in angry ways. We need to be moms who act gentle, loving, and kind most of the time – so let's not be satisfied until those are the characteristics which we normally show.
When you need a rest, come back to The Nest!